1. Reindeer/ Tiger Team

(Self Titled) 4 Song Demo (self released)
Review By Tiny Elvis

Steven Reker -Guitar and vocals, Eddy Crichton -Drums and Guitar
Now this is what I am talking about. From the first Drum beat of the "Boy and Chief" on this 4 song EP I was ready to rock to Tempe Arizona's Reindeer Tiger Team. The first drum beat hammers down on you and perks up your ears eventually realizing that throughout this album Eddy Crichton is doing some serious shit on the drums. Intricate drum beats that roll nicely with Steven Reker's diverse vocal range and slick guitar movements. All of this from just a two piece and the sound is so thick that you might not even know unless I told you so. (Well I guess I did tell you and Darth Vader is Luke's father….you want me to ruin anymore pleasant surprises?) Vocal harmonies on "The Captain says" add to their depth while an emotion filled "City" takes you on a nice hilly road of up's and downs. The EP winds down with "Get it out" which reminds me the of the good old days of Modest Mouse. Expect good things from these cats in the future and keep your eyes peeled for their up and coming full length to be released this Summer.
Recommended if you like: 764-Hero, (older) Modest Mouse, (lighter) Sunny Day Real Estate, Seam, or Mates of State.
2. Batter the Drag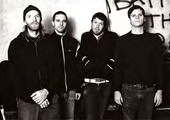 Unfathomable Depths (self released) 2004
Review By Tiny Elvis

Its true what they say "sometimes you have to listen to an album a few times to enjoy it" but that's not to say that I didn't immediately appreciate these cats musicianship. Tempe Arizona's Batter the Drag are talented both individually and collectively. In that ,"Unfathomable Depths EP" takes you on a whirlwind ride of Hard Rock. Guitar interactions between Ryan Richardson and Jeff Ruoss are masterful while both the thunderous Chad Miller (Drums) and Wes Volkmann (Bass) anchor down this Quartets dynamic sound. With each track offering an element of surprise to where the song will lead you, eventualy you will become intertwined in their sound even if its not exactly the style you are accustomed to. In my case its not exactly what I listen to but I do understand their potential and I look forward to where they are heading with their new full length release due out in Mid April 2005.
Official Web Site of Batter the Drag
Listen to Batter the Drag at Myspace.com
3. Escaping Broadmoor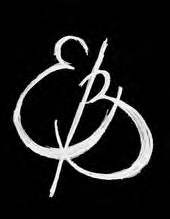 Self Titled Ep 2004
Review By Tiny Elvis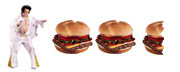 Mickey Kawa Vocals and Guitar, Greg Spradlin Bass and Backing Vocals, Zach Shipp Drums
A Hard Rock Album with a few flashing spots of "Core" in their in chorus breaks. This 3-Demo is the early working's of Escaping Broadmoor who are finalizing the project in post-production. It wasn't until the 3rd track that I had my attention yanked. It was a nice interweaving of subtle guitar, bass, and skin clicks which made the beginning of "Drip" very interesting.
4. The Learning Curve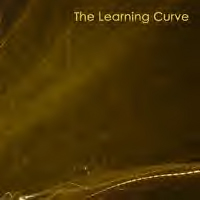 5 song Self Titled EP 2003
Review by Tiny Elvis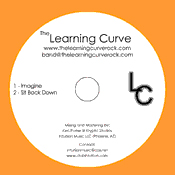 2 song demo 2004
Review By Tiny Elvis

The Learning Curve are: Jeff-vocals and guitar, Duane-guitar and vocals, Brian-Bass, and Matt on Drums
For Instant Likeability just add "The Learning Curve" To you CD player. This Mysterious band with apparently no last names stood out more so even with just their first names masking their identity. I instantly stepped back into the time of some of my favorite bands listening to this 5-track EP and 2-Track Demo. Good Old Fashioned Indie Rock molded in the fashion of that of "Jawbreaker" and "Fretblanket". Fatty "Pixie-esk" baselines from Brian slip and slide through "I want to be happy" (which is the jewel off the first EP) and the heartfelt and dynamic "Anymore". Since I know little of this band even after an extensive search, I believe its Jeff dong most of the lead vocals and he meshes well with the sound. Each track offers nice bridges that are short sweet and tasty. The Guitar work from both Jeff and Duane work well with Matt's sturdy and strong drum tracks and offer you some solid listening.

Recommended it you like: Jawbreaker, Fretblanket, Superdrag, Teenage Fanclub, and Lemonheads.

5. Minus 200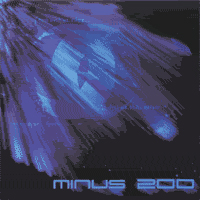 Self Titled EP 2004
Review By Tiny Elvis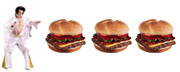 Bree Beal on bass and lead vocals, Rane Beal on guitar and back up vocals, Ty Beal on drums and Kaelie Retts on electric violin.
Collectively this 4-piece from Phoenix, Arizona, offer a lot to the listener to ingest. . Haunting and enchanting electric violin by Kaelie Retts combined with the acoustic guitar of Rane Beal start off "Oh well" which parades through a staircase of high's and Lo's. There is an immediate hankering to listen to it again after each time the track is played. There are hits and misses on here and that is a hit. Another of such is "Tear Away" with a similar formula building slowly light a freight train. Ty Beal (Drums) and Bree Beal (Bass and lead vocals) keep the music's motion steady through the changes. Relatively new as far as bands go (formed in 2002) I look forward to how they institute their secret weapon Kaelie Retts on electric violin more in future as they gell together as and up and coming force in the hard rock Genre.

Recommended if you like Incubus, Tool, and The Deftones.

6. The Asphalt
Long Story Short EP- 2005
Review by Tiny Elvis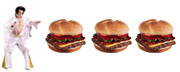 This effort from Arizona's "The Asphalt", now their third release, is another hard rock album peppered with a bit of a punk flavor. The chugging guitar mixed with a tight lead guitar move "Time and Place" along quite nicely showing off that punk influence. The Vocal combination with the guitar in the verse of "From Afar" catches me only to lose em in the overly dramatic chorus yet the bridge is tight in this song too. Quite possibly the best track on "Long story Short" is track four "I apologize" both poppy and smooth it rolls from verse to chorus seamlessly. An interesting bonus is the brilliant cover of Elton John's "Daniel". These cats were a big hit on MP3.com and XM Radio has taken an interest in them on their unsigned channel. Keep an eye out for a good sound that could be great in time.
7. No Un's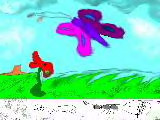 Self Titled
Review By Tiny Elvis

Sidney Hernandez and Isreal Hernandez
I hate to be the one to give a bad review but perhaps my words will inspire one to commit themselves to expecting better of themselves. With that said, Mesa, Arizona's The No Un's have a lot of work ahead of them to progress as artists. Recording quality is never something that I take to heart but it can make the mistakes disappear with a good recording or they can be highlighted with a bad recording. In this case the mistakes shined through. This album has a tendency to fall off in the middle of songs whereas some instruments just seem to stop while others wander aimlessly with no rhythm or reason. The singing follows no melody or timing as it seems as if he is speaking words over a song that is playing in the background. I hope these guys can look more toward some structure to the songs and have some kind of idea of where the song will go and that might make for something a bit more easier to listen to.
8. Red Sky Morning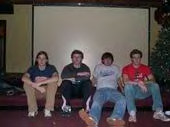 Greatest Hits EP
Review By Tiny Elvis

Matt Brisendine- Guitar, Cary Marks- Drums Vocals, Andrew McKee- Guitar Vocals, Alex McInturff- Bass and Vocals
Birmingham Alabama represents here with Red Sky Morning who lay down a young but solid Indie rock sound. From clever and tantalizing guitar licks on lead coupled with a refreshing lyricist's. These cats are slowly moving toward maturity, first by dropping the original name of the band (Sausage Fest) and getting their new name out in the Alabama area. A part of that maturity is the chances that they take with their music and utilizing their talents. I expect a good future for Red Sky Morning as they expand their refined melodies and hone that calming vocal range.
Recommended if you like: The Verve, The Strokes, Love as Laughter, Ted Leo and the Pharmacists, and The Dismemberment Plan.
Hear Red Sky Morning on my Space
9. Art Damaged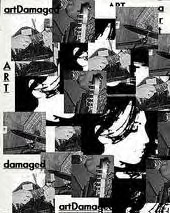 Self Titled EP 2004
Review by Tiny Elvis

Laura- Bass/Vox, Leo- Guitar/Vox, Louie- Guitar/Vox, Ryan- Drums/Microkorg
California's Art Damaged comes at you like a high fastball on the ears. Explosions of energy hit you when the crew kicks off this album with "Sofia Coppola". Great use of the Vox throughout takes you to extreme high's after interestingly sweet lows. The Adventurous Bust-outs are tight and timely and come down way better than any high that I have had. "Jenny and Edic" is a tight number with a strong rhythm. "Hidden in Lies" offers the vocals of who I am to understand is Laura. She hammers this one down and I hope that future tracks offer more of her voice either as backup or lead. She also shines brightly on "Hollywood Sidewalk" that almost takes you back to an ill-lit and smoke filled back alley beatnik bar of the 60's, yet they do it with a modern day twist. "Missing Teeth" has a chorus of stimulating moans in the background almost protected by the wall of sound that the team sets up. All members of this band are quite talented and they seem to take their turn in showing off those talents individually throughout the albums and then back to the collective product that is Art Damaged.
Recommended if you like Sianspheric, Red Stars Theory, Voyager One, Sonic Youth, Dianogah.