Clocks In Motion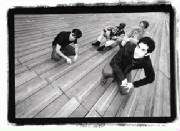 Stand Out For You- 2005
Review By Tiny Elvis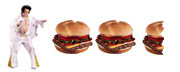 Emmanuel- lead vocals, guitar, piano Sven- lead guitar Guenther- Bass Baerbel– Drums
Clocks in Motion Hail from Montreal with this EP produced in the winter of 2005. The recording for the most part is well produced although the Bass end is a bit too peaked. Perhaps that might be because Guenther's Bass is the strongest aspect of this band. The Best example is of this is on track one "Don't Let My Coffee Get Cold". Over All the album is a reflection of the New Wave sound of the early to mid 80's with that Depeche Mode- Cure Feel. Although I had my time with that genre I have since moved on and left that style in its place in history. Bringing it back is an uphill climb. It can be done but my hope for these cats would be to approach it with fresher lyrics with less clichés. Emmanuel does have a voice suitable to approach this genre. My hope is that when the full length is attacked that the heart and passion will show with some fresh and original lyrics. I mean I swear that I have heard the line "you embrace my lips and open up your hips" before. Well at least something very close to that. There Is some good Guitar work by Sven and Emmanuel does work the piano well on track 3's "Drifting Away" so perhaps they 4 some will find themselves before they produce the full length.
Recommended if you like: New Order, Depeche Mode, The Cure, The Cult, The Smiths
Ride Your Bike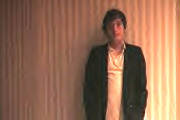 They've Got Plans- 2005
Review by Tiny Elvis

Band Members: Mike Getches and Matt Weitz
Boston Mass now have themselves a World Series Title and now also have themselves a front runner to rock and roll stardom. This Title is now within the reach of the band known as Ride Your Bike and they are giving lessons so pick up your pen and take some notes. This self produced 6 track EP entitled "They've Got Plans" drives right at you with a slight familiarity to that of Modest Mouse with the singing style of Mike Getches in track 1's "The Time We Took Those Chances". The Lyrics and Delivery are brilliantly done with the story telling and song structure to that of one far more on in years then this protégé. Getches comes at you equally strong on track 2 "It was a Little Foggy" and 3's "Lullaby" once again with grace and elegance. "Lullaby" gives me a bit of a Ben Lee feel from the days of "Grandpa Would" ah the days before Bens balls dropped and the sound did the same. That has nothing to do with these two but I had to vent about Ben Lee and his Clare Days. Anyway, track 4 is not a bad song but I feel that it doesn't mesh well with the style established in the first 3 tracks. It's a bit of a Sunny Day Real Estate Feel. The Motif of the albums falls back into line with "I'm Telling You to Avoid This" and even Track 6's "It Doesn't Matter". I strongly look forward to more from these cats and cant wait for their talent to be found and I can't imagine it will be long for that to happen. This is Indie Rock the way it was meant to be heard.
Recommended if you like: Modest Mouse, Brand New, Ben Lee, Dismemberment Plan
Anna Neale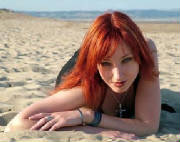 Self Titled EP- 2005
Review By Tiny Elvis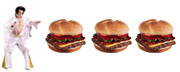 Anna Neale is a talented singer songwriter residing in the UK. She has a deliciously sexy and powerful voice that tastes like cinnamon. Her Recent self-titled EP offers up that Pop Rock with the bluesy undertones style of song. Track 2 "Life is Good" is in that same framework of a Fiona Apple style and delivery. Track 3 "I don't think you Will" is almost radio friendly and catchy after a few listens. The three track EP is too short to say that it is sweet. I look forward to hearing what more comes of this sassy and sexy stewardess of vocals. There is great potential here with perhaps more a lean toward that bluesy style with more honed lyrics I could see full potential being obtained in due time.
Recommended if you like: Fiona Apple, Sheryl Crow
Modern Skirts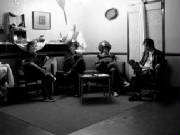 Catalogue of Generous Men- 2005- Self Produced
Review By Tiny Elvis

Band Members: Jay Gulley- Guitar/Vocals, JoJo Glidewell- Guitar/ piano/ Vocals, Phillip Brantley- Bass/ Guitar/ Vocals/, and John Swint- Drums
Athens Georgia offers up a "Peach" of an album here from the fellas of Modern Skirts. A pop rock effort that differs greatly from what so many others are doing that you can't help be drawn in. You are attracted because this overwhelming urge to define what exactly it is that is the Modern Skirts. That said this is a "fresh out of the dryer blanket" that you wrap yourself around while you listen. Draped in unparalleled harmonies and melodies "Catalogue of Generous Men" presents something for the many moods of the listener. From Ballads like track 5 "City Lights", "Ring the Bell" and "Sugarpile" to the hook laden pop tracks of "My Last Soprano" and "NY Song" you can start to appreciate a well constructed album. The Hooks throughout the album are so alluring and tempting that any fisherman would be proud of the craftsmanship. It's Track 4 "Pasadena" that is the jewel of the album with powerful vocal harmonies that drive the track. There is some fantastic use of the piano and keyboard through the albums that will get the comparisons to Ben Folds and the harmonies will get their Beach Boys references but its safe to say that those are exclusively the talent of Modern Skirts that earn those comparisons.
Recommended if you like: The Beach Boys, Ben Folds 5, The New Pornographers, The Fountains of Wayne.