Far From Shore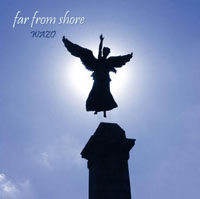 Wazo-2006- Independent
Review By Tiny Elvis
Band Members: gandhar: vox, noah: guitars, andrew: bass, richie: drums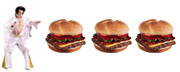 Montreal's very own Far From Shore is a funk-fused rock band with a strong emphasis on lyrics. The Album is a slow starter with the first 3 tracks really not capturing my attention or standing out at all but as the album progresses there are some strong tracks on here. Its funny that instantly you can see great musical talent but that doesn't always equate to all perfect songs. Vocal styles don't always go well with some music tracks and you can kind of feel that in the first few tracks. Whereas when you get to track 4, Lead vocalist Gandhar gels nicely with the accompanied sound. The breaks, delivery, and style are coming to form on this track. Track 5 "Amane" is a nice down tempo track peppered with a little French. The track flows and ebbs quite well and the talents of the accompanied members, Noah on Guitar and Richie on Drums and Andrew on Bass shining nicely. Andrews bouncy bass is defiantly the strongest aspect of this band yet they all have their own talents. With Steady and creative drum track and the occasional guitar solo accompanied by mostly brilliant lyrics these cats do posses the ability to put on a show. The shining star on the album is that of Track 6 "My Cup Don't Shine" that has that flavor or Sam Roberts. "If you use me" is a Reggae /Ska-esc track that is laden with a political agenda as are a couple other tracks. Over all the best part is this album is the middle, tracks 4-7 which would have made this album an exceptional EP. With this being their first full length there is much promise in the future as they concentrate on the sound that best works for them musically and artistically.
Recommended if you like: Sam Roberts, 53days, The Lost Patrol, Trash Can Sinatra's
The Payola Reserve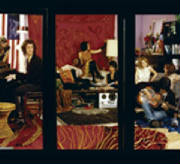 One Long Apology- 2006 Independent
Review By Tiny Elvis
Band Members: Al - guitars, keys, vox
Ben - lead vox, guitars, harmonica
Ken - drums, percussion
Bryson - bass, vox

The Payola Reserve hail from Baltimore Maryland offering up their Alt Country/ Indie Rock and Roll Sound. Their most recent release "One Long Apology" has a little bit of everything fused into it. The Track that stood out the most to me was that of number 7 where there was an overwhelming feeling of Wilco's Yankee Hotel Foxtrot. Track 8 is a darker song with some very interesting lyrics yet I have trouble listening to it because for some reason the verse sounds like that 80's song by Rockwell "Somebody's Watching me". I am pretty sure that wasn't their intention and I am sure its just me but that track just doesn't settle with me. All in all the music is that fusion of indie and a tinge of country and folk with room to branch in other styles and genres and still captivate. There are many subtleties throughout that need the attention of a few listens to really appreciate. There are many influences here that when all conjured up create a sound that can only be described as The Payola Reserve.
Recommended if you like Elvis Costello, Matthew Sweet, Bob Dylan,